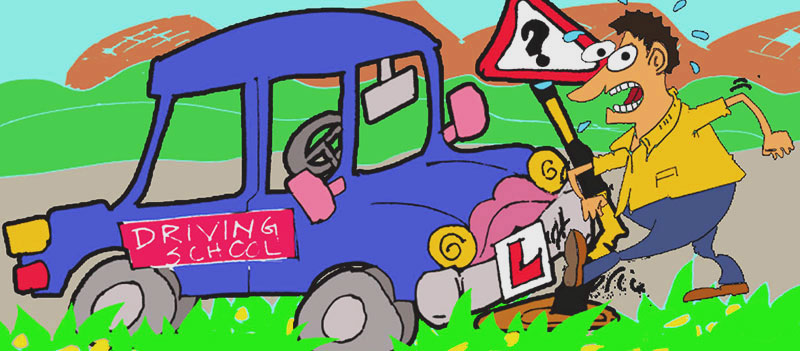 Description
*Updated in 2023*
Clever Dodo is the first site to launch an online version of the oral test and that was back in 2012. This is the English version but we also have a French version of the course if you're more comfortable in that language and a Creole one is on the way.
Structure
We encourage you to try our free oral driving test before you buy. This will give you an idea of what to expect from this course.
We have structured the course in a way that allows you to take a relevant quiz after most lessons. The lessons give you much of the theory you need to understand the concepts you have to become familiar with. This is not limited to just the multiple choice questions that you will get during the real test but it also includes information to help you become a great driver. At the end of the course, you will get a final quiz with 40 random questions chosen from a bank of 400+ questions where a time limit of 40 mins will be imposed just like in the real test.
There's also a private learner community that goes hand in hand with this course. It's a place where you can ask your own questions and is an opportunity for you to discuss things you're worried about before sitting the exam. Plus it can be a great way to meet and talk with other people going for the same Audio Visual test as you are. Please be aware this has to be purchased separately to this course if you're interested in its benefits.
Payment
We use Paypal to process payment. The cost of the course on this page has been converted to Mauritian Rupee at an approximate exchange rate of Rs50 to the British Pound, however Paypal will take out the money as the equivalent of £2.98 (GBP) based on the exchange rate that's applicable on the day.
Lessons
Learner Drivers Do's and Don'ts

Responsibility of The Driver
Get notified as soon as a space becomes available on this course!
98%
RECOMMEND THIS COURSE
English version
400+ practice questions
Over 15 quizzes
Both theory & practical knowledge
Track your progress
Reviews
Well worth the money...
The course material was fantastic and the quizzes at the end of each lesson were very helpful.
Guys if you're going for the oral test soon, definitely give this a try!
Made me more confident
I get nervous when I have to sit tests but as I practiced the questions over and over again, I became more confident. Gices is always there to help in the forum which I think is a bonus.
I passed on my first attempt... Yay me :)