Kalimba: Anyone Can Learn a Musical Instrument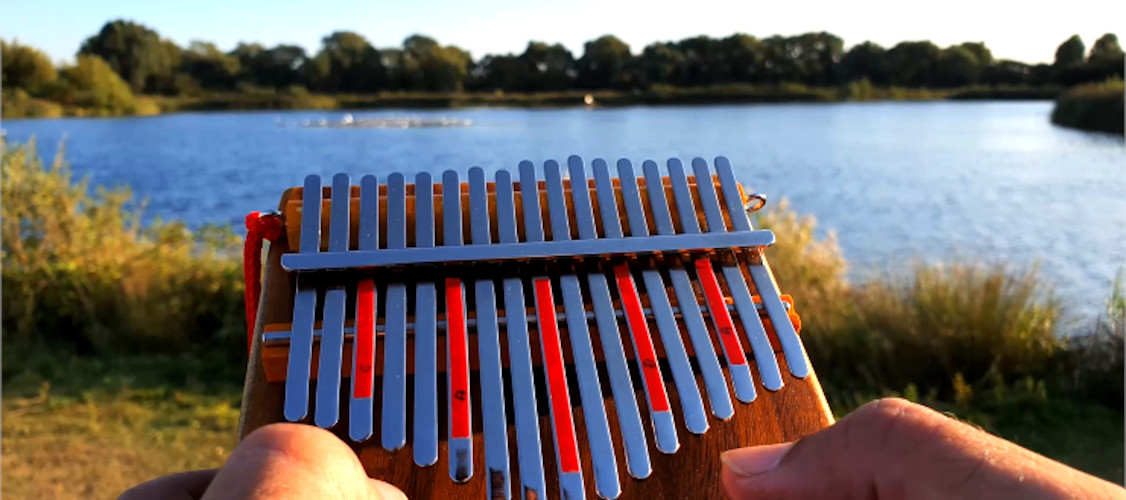 Description
The kalimba is also known as the thumb piano. It's just like your own musical box but you get to choose what music it plays.
Why choose the kalimba:
It makes a very beautiful sound (just like the piano) which is very calming and enticing
It's small, so you can bring it wherever you want (it can fit in a handbag!)
It's easy to learn compared to a guitar or piano
It's cheap to buy (£30/Rs1500 for a very good quality instrument)
People nowadays are glued to their phones, swiping and texting away. Just imagine if instead they were holding a kalimba and making a nice melody. This is what would happen:
They would be happier as music has this effect on us
They'd be able to express themselves (feelings of joy/sadness/anger/frustration) and be able to let go of emotions easier
They would unlock their creativity as they would tap into the right side of their brain
Crowd around them would be more cheerful listening to their nice melodies
They'd inspire others to pick up music and the ripple effect of this would create a better version of this world
This course will teach you how to read kalimba tabs, show you how to play some simple melodies to start off with and then some more advanced techniques for more complicated songs to finally prepare you to experiment with the instrument and create your own compositions.
You don't need any musical talent. You may have tried other instruments in the past but eventually gave up but trust me, give this a try and you'll be amazed! Our course is there to bring a community together and help people discover their musical abilities :)
Happy Kalimbaing
Designed for:
Beautiful piano-like sound
Small enough to bring anywhere
Very easy to learn
Student Discussions
We may have discussions around this course but the instructor may have chosen not to show any yet.
Reviews
This is a new course and reviews have not been collected yet. If you have been on this course, we would really appreciate your feedback.